The MAX
Mississippi's Arts + Entertainment Experience
Exhibits designed with Gallagher & Associates
EXHIBIT DESIGN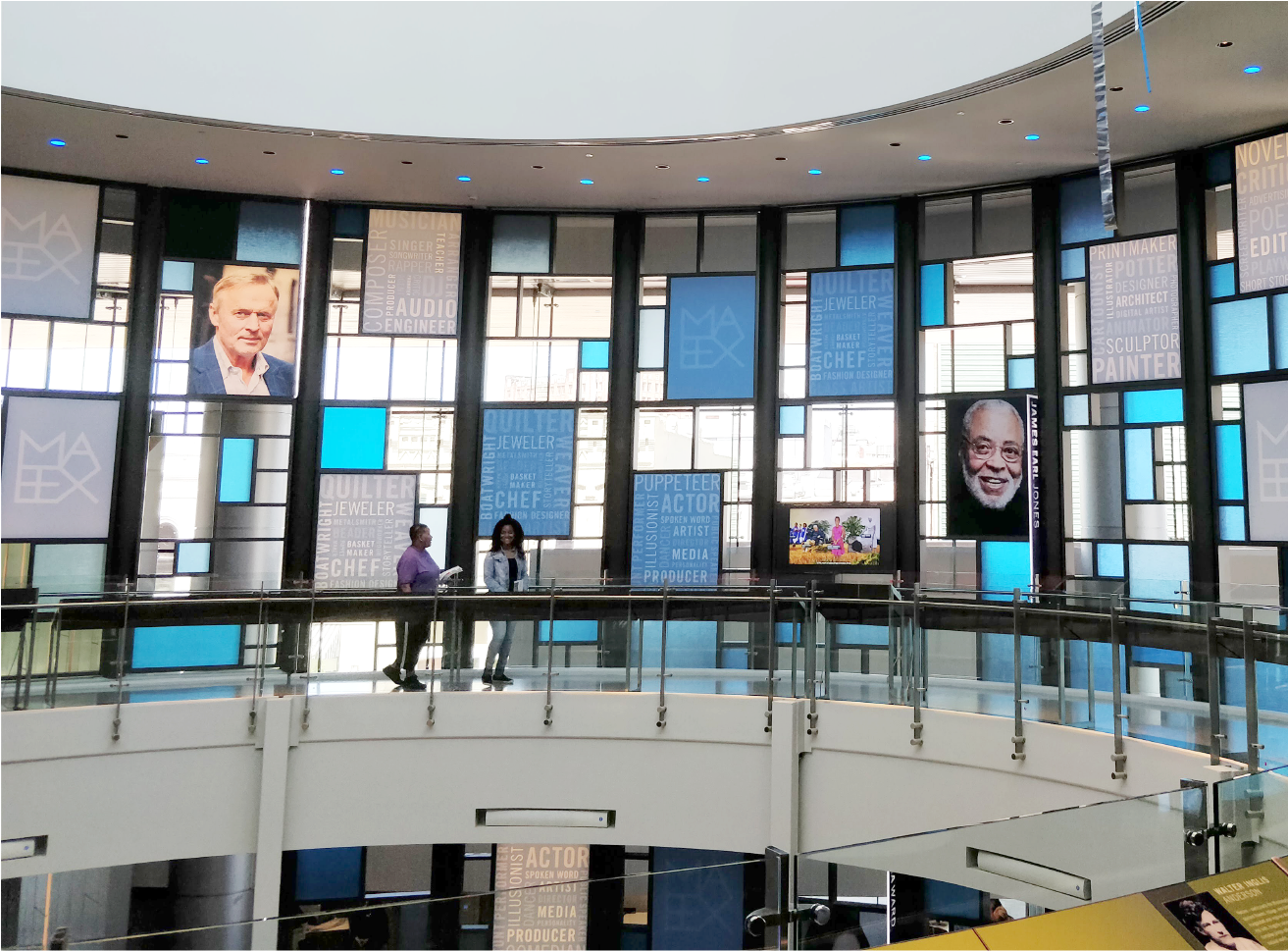 At Gallagher & Associates I was part of the detail design process and was integral to the completion of a Mississippi cultural museum for its opening in April 2018.
Made in Mississippi
Based on the design intent and script, I managed and created the final files for production of the Made in Mississippi wall. Each panel describes a musician, film, or broadcast that came out of Mississippi.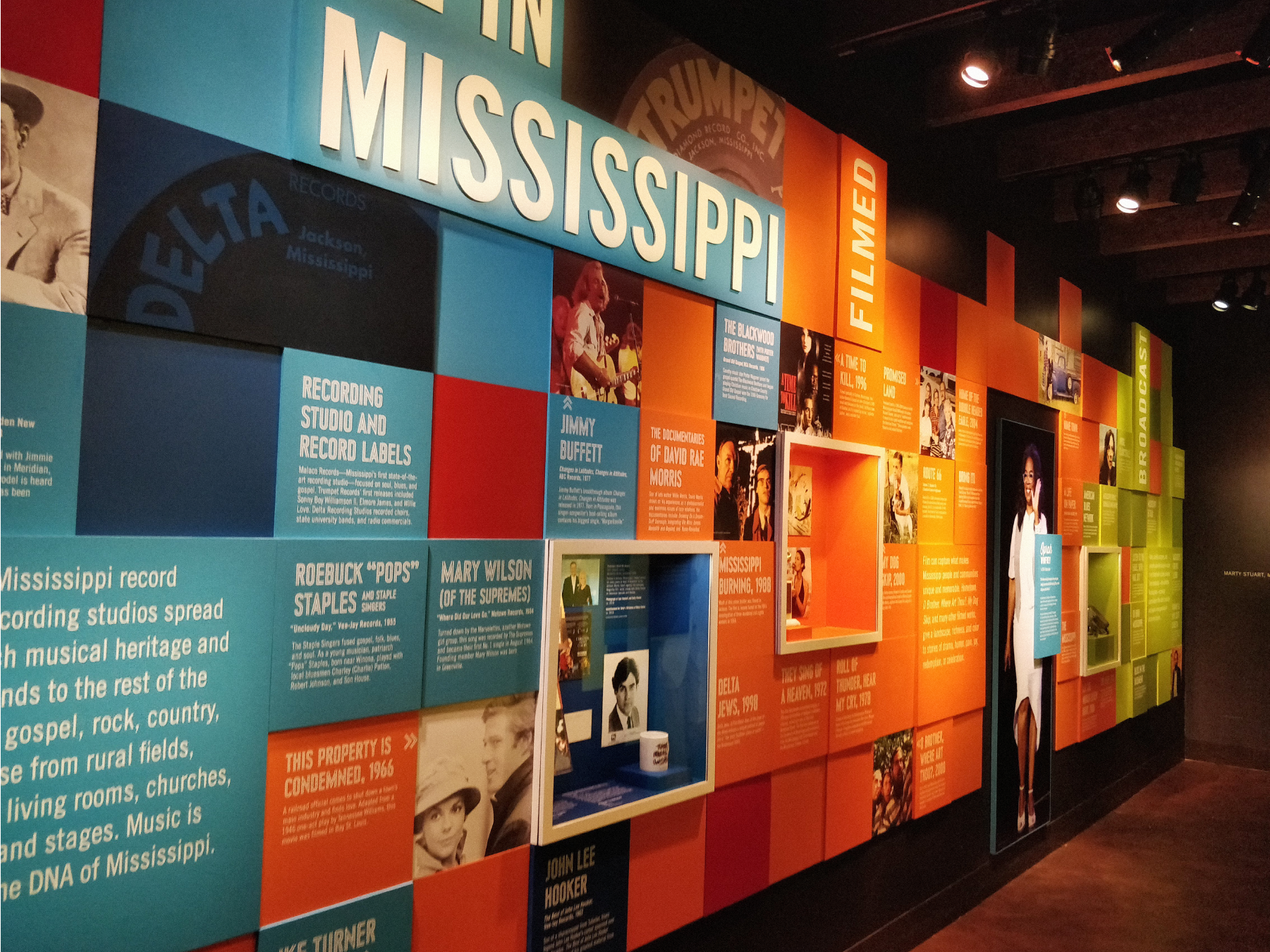 Global Community Mural
I contributed design concepts for an area introduction mural. Later, I completed the final production file, which was a complex, layered collage. The mural shows the scope of Mississippi's influence by highlighting artists and cultural leaders who were inspired by Mississippians.