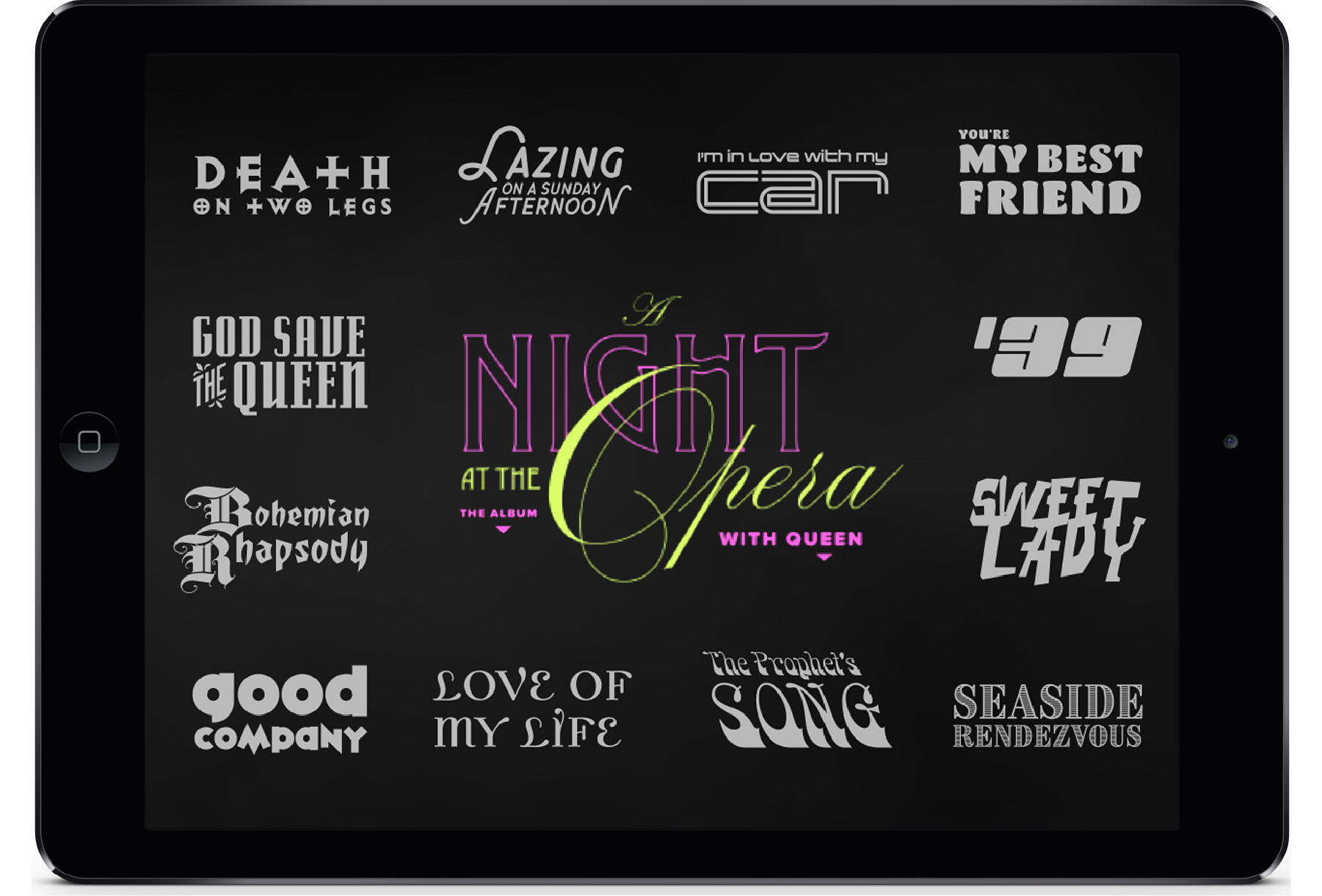 "A Night at the Opera" was a turning point for Queen. They were going to quit if it didn't work, so they pulled out all the stops. The digital album is an immersive way to explore the melodies, lyrics, and innovations that make up the organized chaos of Queen's most important album. It's classy but raucous, and always with an element of fun, just like the album name's inspiration: the Marx Brothers' film A Night at the Opera.
Prototype in Use
Concept Development

I developed information architecture concepts that were structured like traditional theater programs, that highlighted an innovation in individual songs, and that focused simply on track names. The final design does place track names at the top level, but visually is heavily influenced by theater program design.
The album combines rock, opera, ballads, pop, heavy metal, and even their own invention: "sci-fi folk." Half of the songs skew rock and the others sound straight out of Edwardian England. In addition to the album's eclecticness, I explored concepts that spoke to Queen's experimental recording process and the limits that each individual song pushed and broke.